EMAIL ME AT DHARCLERODE@GMAIL.COM TO START A COMMISSION!
Silk Peel is a new exercise in commissionable work.

A lot of my research is located in labor - both abstract and material. I've been reading/thinking/dreaming about textile works pre Industrial Revolution. Specifically, the textile strikes of the 19th century and the phenomena surrounding 'a luddite'. Beyond a need for bread and roses, the textile strikes of the 19th century identify a freedom of textile work prior to the machine - one that happened in the home, somewhat slowly (at the pace of the maker), and individualized through quirk and care.

Silk Peel is a project for bread and roses in a time when arts work is marked by precarity.


---
WHAT IS A SILK PEEL?

A silk peel is a quilted curtain inspired by my work in previous projects
Soft Body, No Limbs
and
Boundaries
.
Separate from these projects, these works are functional and made as a collaboration between me (the maker) and you (the buyer). To cover, insulate, and flirt with a window. To break up space as a soft wall. To perform as a door without hinges.
HOW DO COMMISSIONS WORK?
Email me at dharclerode@gmail.com to start the process!
You can browse this webpage to get a sense of my work - and what I may be able to do for you. What's most helpful in terms of an intro email is if you let me know your budget and the scale of what you want the curtains for (size of window, door opening, etc). A picture of the space is also helpful!
I am open to negotiating control in terms of the design process. But typically after getting a sense of the project I will send you three curtain designs featuring low, medium, and high price options to set the budget.
After determining your budget I will fine tune the design with you and we can discuss materials (I work with raw silk or cotton) and colors (I prefer to work with natural dyes, but also work with fiber-reactive, acid dyes, and alternative processes like cyanotypes and bundle dying.
Once we are set on a design, I will give you a time frame - but most lead times will be between 2 and 4 weeks depending on the complexity of the project.
WHAT ARE THE MEANS OF PRODUCTION?


I work with muslin cotton or raw silk sourced from an ethical supplier in California who offers fabric specifically to take dye.

All materials will be hand-dyed - and a variety of colors can be achieved based on what youre looking for!

I'm working independently with my sewing machine in Richmond, VA.



HOW DOES PRICING WORK?

Pricing will be dependent on the scale and complexity of the project. After initial contact, I will give you three quotes that give a sliding-scale range for a 'low', 'mid', and 'high' option. These quotes are free.

Your quote will include materials + labor. I will calculate labor based the amount of cuts needed for each design. To make a single layer quilt - each seam is essentially sewn three times, so the more cuts a project has - the more labor involved in the making of the curtain. The quote you agree on is the amount you will pay regardless of if I end up spending more labor on the project.
EMAIL ME AT DHARCLERODE@GMAIL.COM TO START A COMMISSION!
SILK PEEL EXAMPLE I !

Material: Raw Silk
Dye: Acid



SILK PEEL EXAMPLE II !

Material: Raw Silk
Dye: Natural: Cochineal, Avacado, Cutch
SILK PEEL EXAMPLE III !

Material: Cotton Muslin
Dye: Natural: Madder, Cutch, Logwood with Iron Modifier. + Cyanotype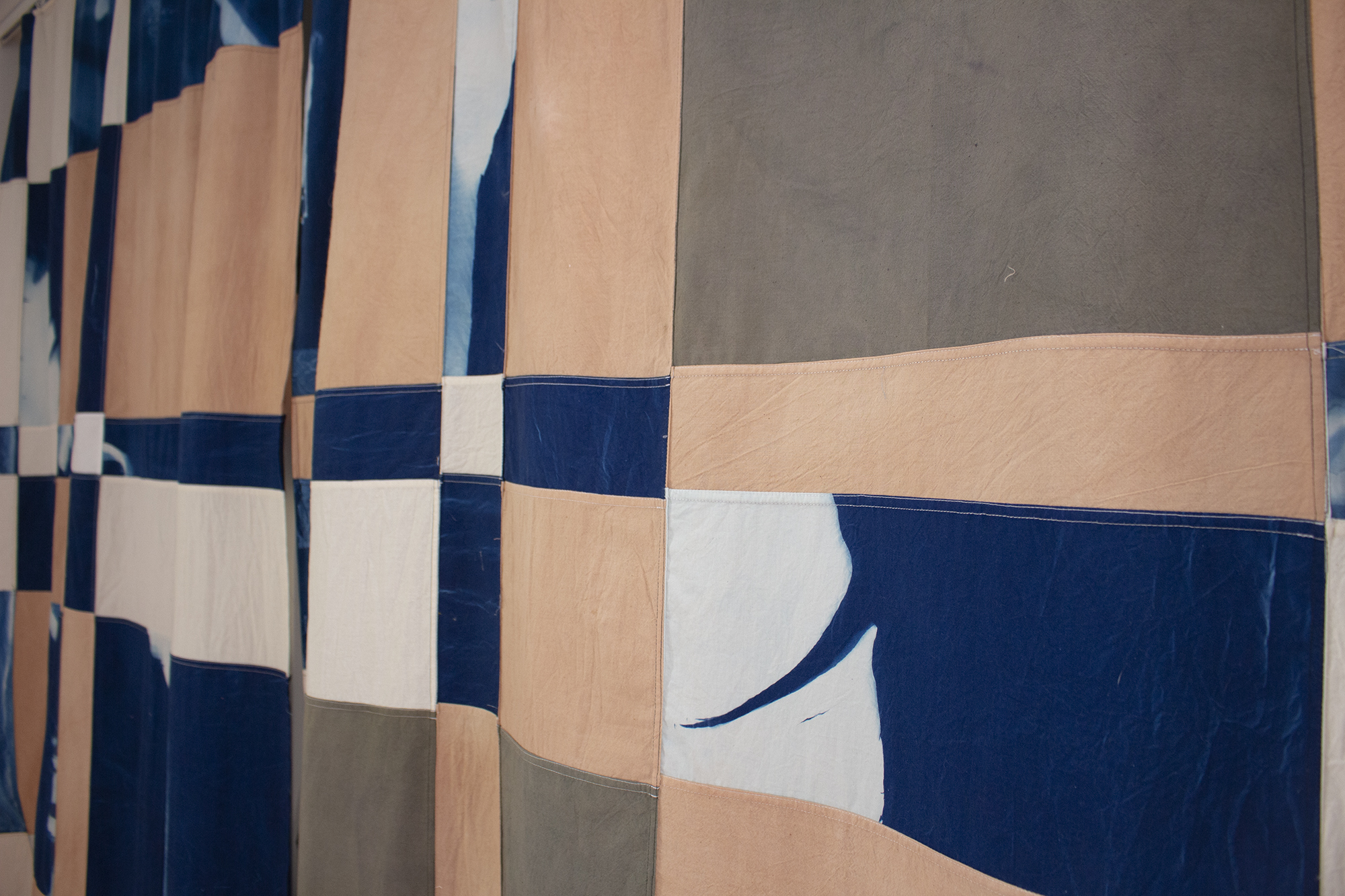 SILK PEEL EXAMPLE IV! - For your Neck

Material: Silk
Dye: Bundle Dyed with Poke Berries, Cochineal, Logwood, Calendula, Madder, and Sappenwood