PAYCHECKS MONTHLY


Paychecks Monthly is a collaborative project made up of artists Devin Harclerode and Roseanne Johnson. Subverting the notions of "funtional" and "commodity" within the art world - the project is a series of accessible one-off wearables that consider sustainability, subversive design, and the abject.

︎

LIST OF URGES

<3 Consciousness and transparency of source - keeping a record of history and a works cited of influence.

<3 Anti-hierarchy. Anti-growth (malleable +bruised). Anti-marketing.

<3 A feminist consciousness via the dismantling of a high/low conversation with visual accessibility.

<3 Intentionally against a cultural capitalism. Having a sliding scale (low, medium, high). Consciously making low-labor pieces in the interest of self preservation.

<3 One-offs to throw off fast fashion and for emotional health. Contaminating the image bank.

<3 Cultivating the abject: mold, slime, smoke, texture, algae, bodily function, complicated composition




In Whiz World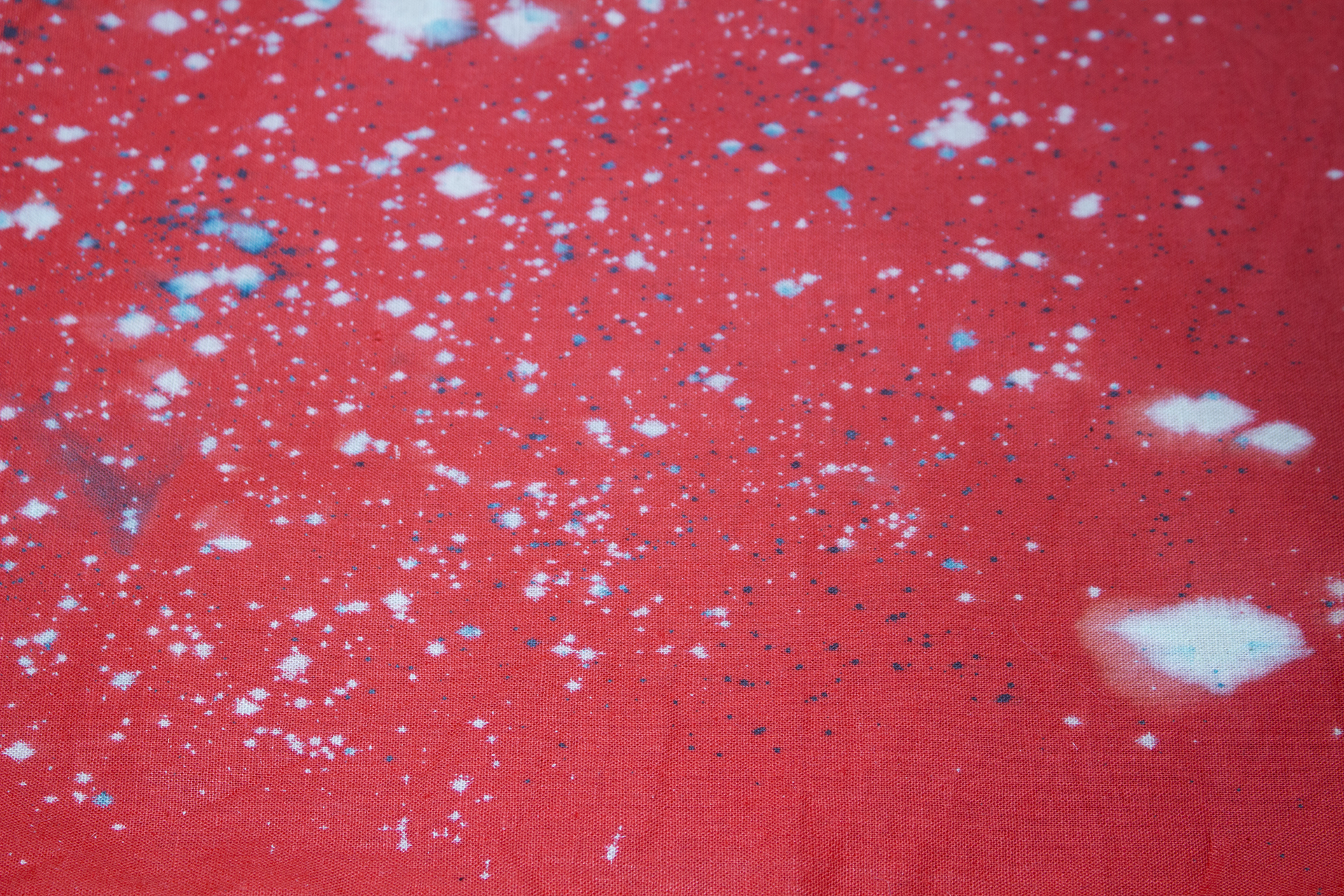 SPORE TANK (I + II) (sold) :
a loose type and common(s) silhouette for our errand laboring.

Material:
sturdy cotton/linen blend from own stash with bleach and gray dye drippings.

Measurements:
pit to pit --> 18in , length --> 18in

Price:
sliding scale --> low $35, high $50

WORKS CITED:
rage, blisters, Kathy Acker, period stains



EXPELLED: sold
Easy shirt dress with pockets deep enough to hold.

Material:
Raw silk from Dharma Trading Co. Dyed and Marbled with chemical dyes and bleach drippings.

Measurements:
wingspan: 32.5, sleeve width: 9.5, length: 30 in

Price:
sliding scale --> low $150, high $250

WORKS CITED:
house dress, mangrove shadows, melted butter, moving-out



CHAIN LINK: sold
a canvas tee that moves the fence and emphasizes perforation.

Material:
repurposed canvas tarp with hand painted wobbly fence and dyes.

WORKS CITED:
boundries, laws, holes, perforated uterus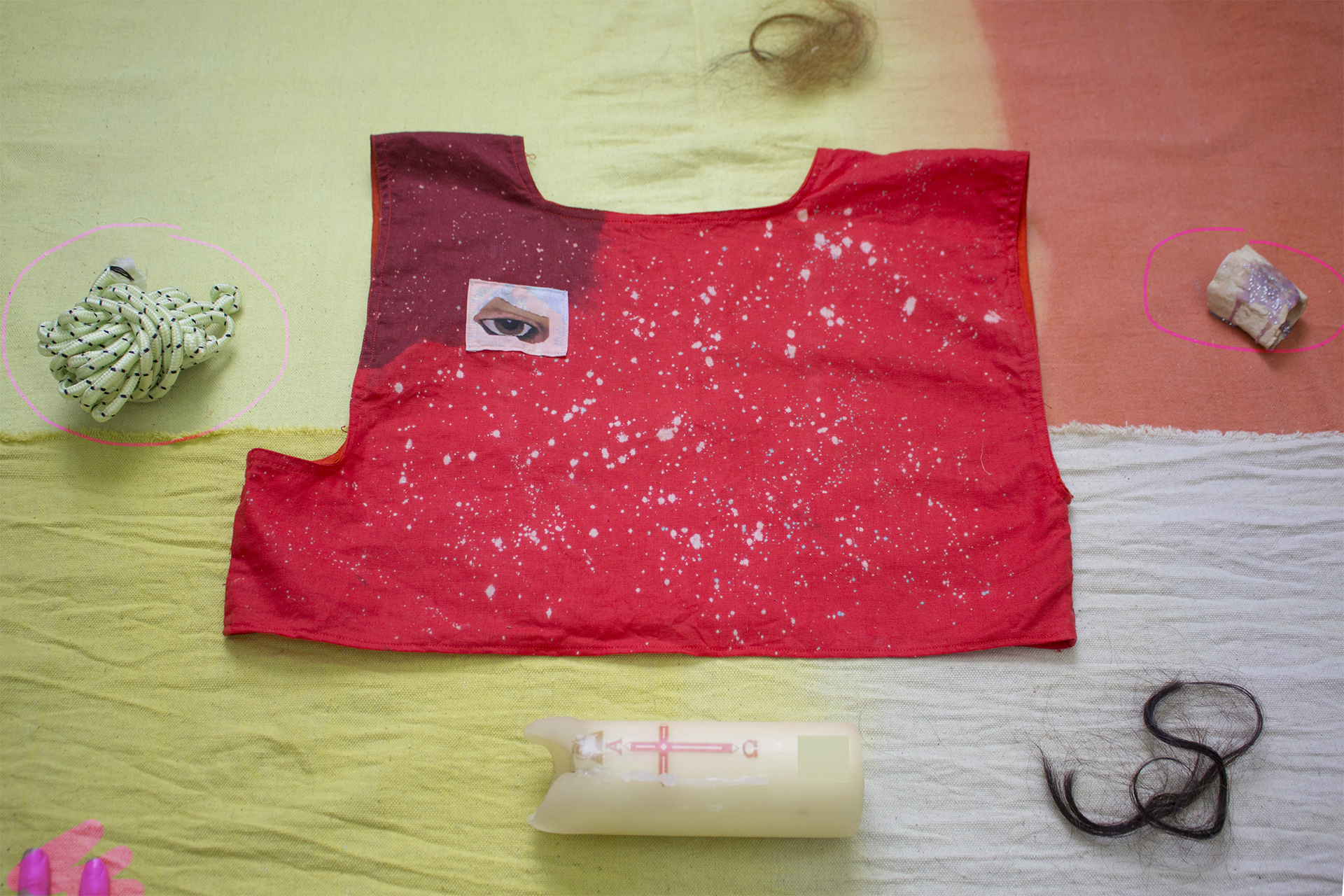 VIRTUAL 3RD: (sold)
Aggressive shoulders for virtual disembodiment.

Material:
Cotton/linen blend from existing stash. Bleach mixed with teal chemical dye drippings.

Measurements:
pit to pit --> 18in , length --> 15in

Price:
Sliding scale low $50, high $70

WORKS CITED:
Donna Haraway, Laboria Cuboniks - Xenofeminist Manifesto, VNS Matrix, The Sims, Second Life, shoulder pads.



CHLORINE EYES: sold
Lightweight and gooped print (like when you get seaweed scraps in your hair)

Material:
cotton print from existing stash. Marbled with chemical dyes and bleach drippings. Slightly transparent.

Measurements:
pit to pit --> 18in , length --> 18in

Price:
Sliding scale low $35, high $50

WORKS CITED:
West coast of Florida condo couch, sun-in, frog croaks, sandy teeth



RECLUSE JACKET:
Mutating camo for the oversized cocoon. A quilted armor with bending lines.

Material:
3 layers of marbled cotton from existing stash. Interior and exterior pockets.

Measurements:
wingspan --> 54in , length --> 31in

Price:
Sliding scale low $250, high $500

WORKS CITED:
insulation, river caves, sleeping bags



NIGHT LABOR: (sold)
Soft drapes in a warm black for the elusive loiterer.

Material:
Super-soft handkerchief linen from Silk Trading Co in RVA (RIP). Bleach mixed with teal chemical dye drippings. front and back center seam.

Measurements:
pit to pit --> 18in , length --> 18in

Price:
Sliding scale low $35, high $50

WORKS CITED:
day as an object of night, housework, Vija Celmins, teen boredom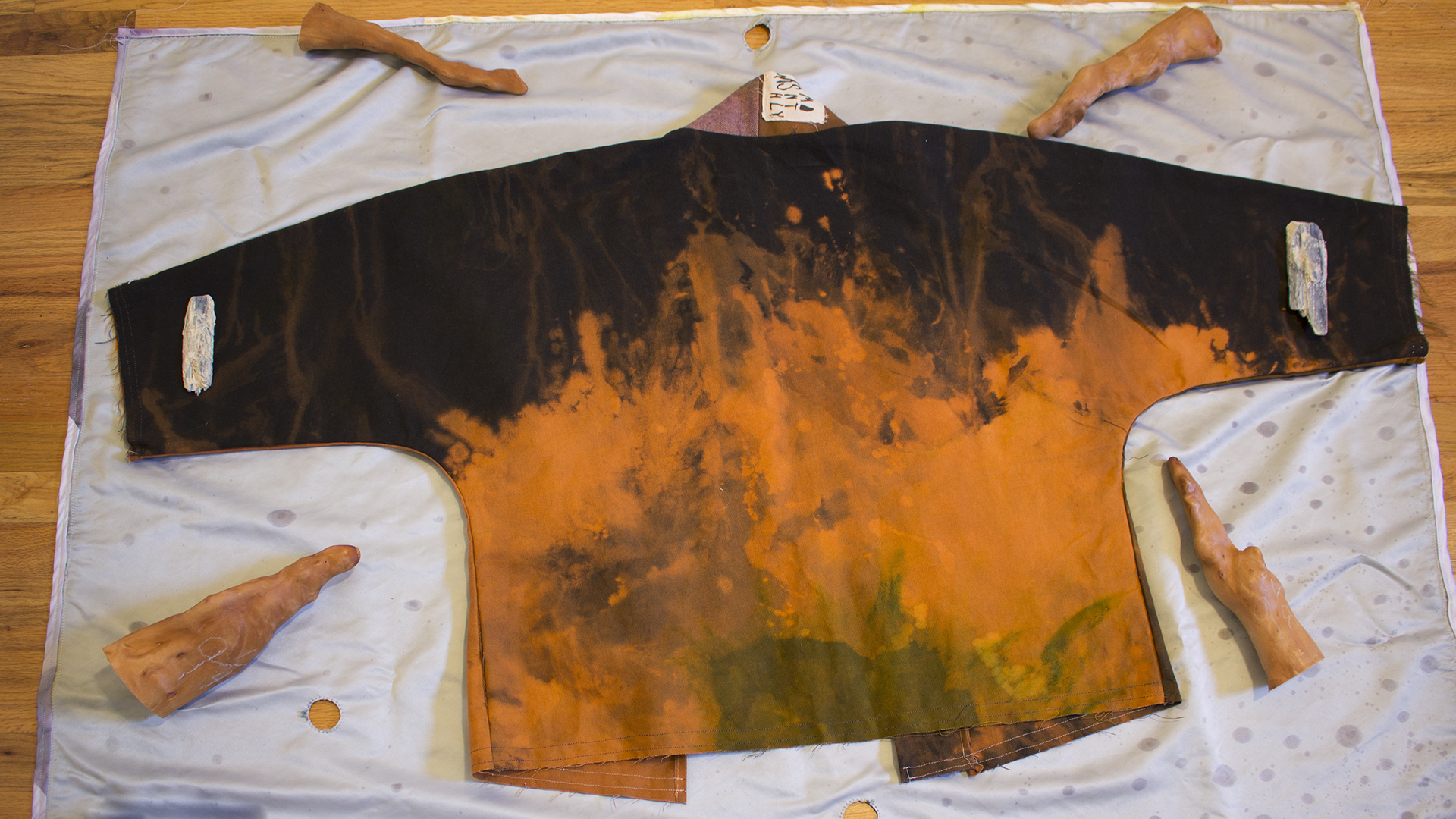 Flake:
A jacket to conjure aggressive sun-bleaching .

Material:
Duck canvas and denim from own stash, bleach, dyes.

WORKS CITED:
black curtains, earth core, falling asleep on the roof



GHOST DRESS: sold
A dress that imagines Ghost Whiz of Whiz World

Material:
Rayon, cotton and raw silk from dharma trading co., faux fur and silk from existing stash. Chemical dyes and bleach dripping. one pocket.

Measurements:
pit to pit: 17, length: 39 in

Price:
sliding scale --> low $80, high $100

WORKS CITED:
Ghost Whiz, Kimchi, witch fingers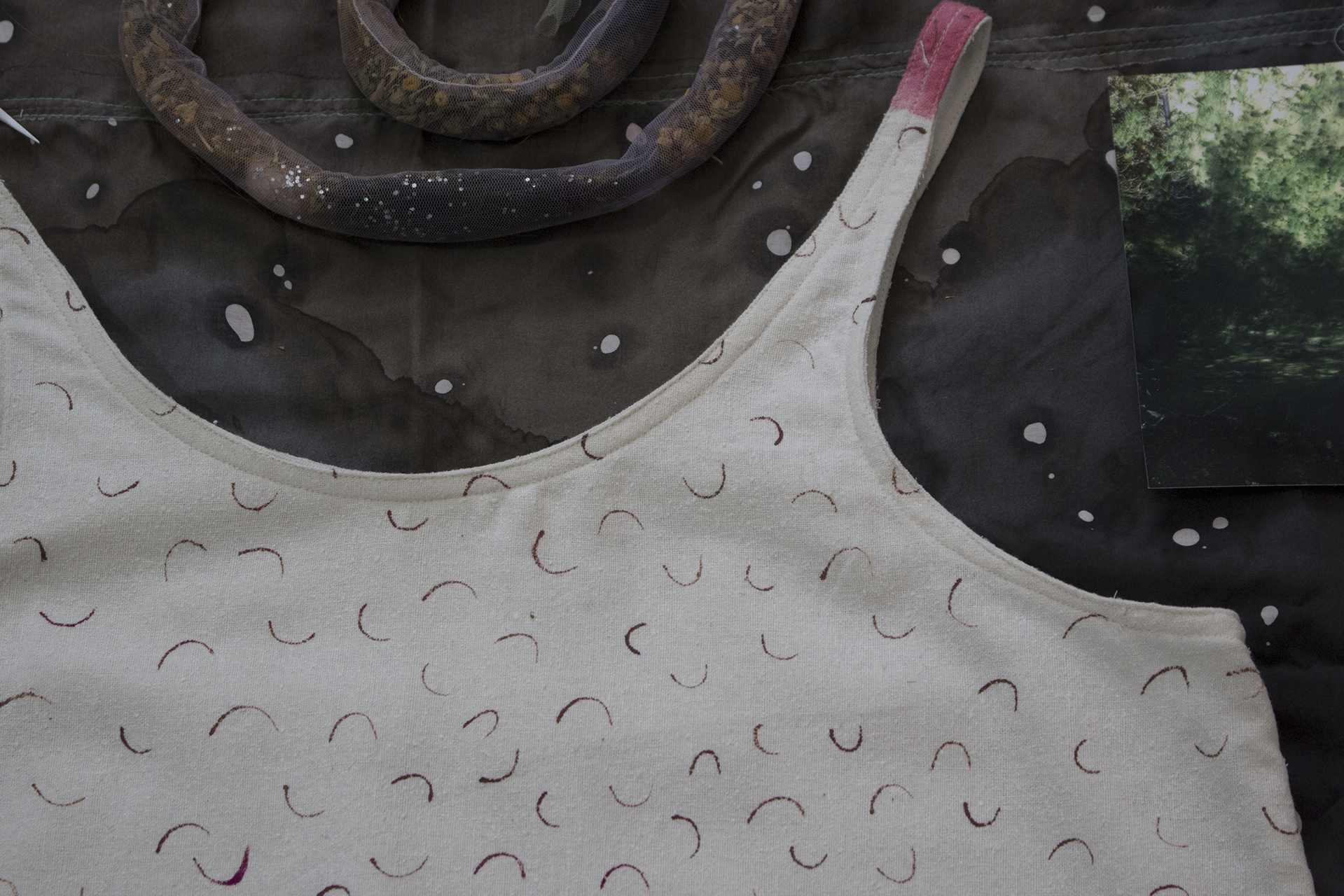 EYELASH:
Loose and fluid for late night obsessions.

Material:
Raw silk from Dharma Trading Co. Hand painted with acid dyes.

Measurements:
pit to pit: 18, length: 18 in

Price:
sliding scale --> low $35, high $50

WORKS CITED:
nail clippings, severed eyelashes, carpet burn, Maya Deren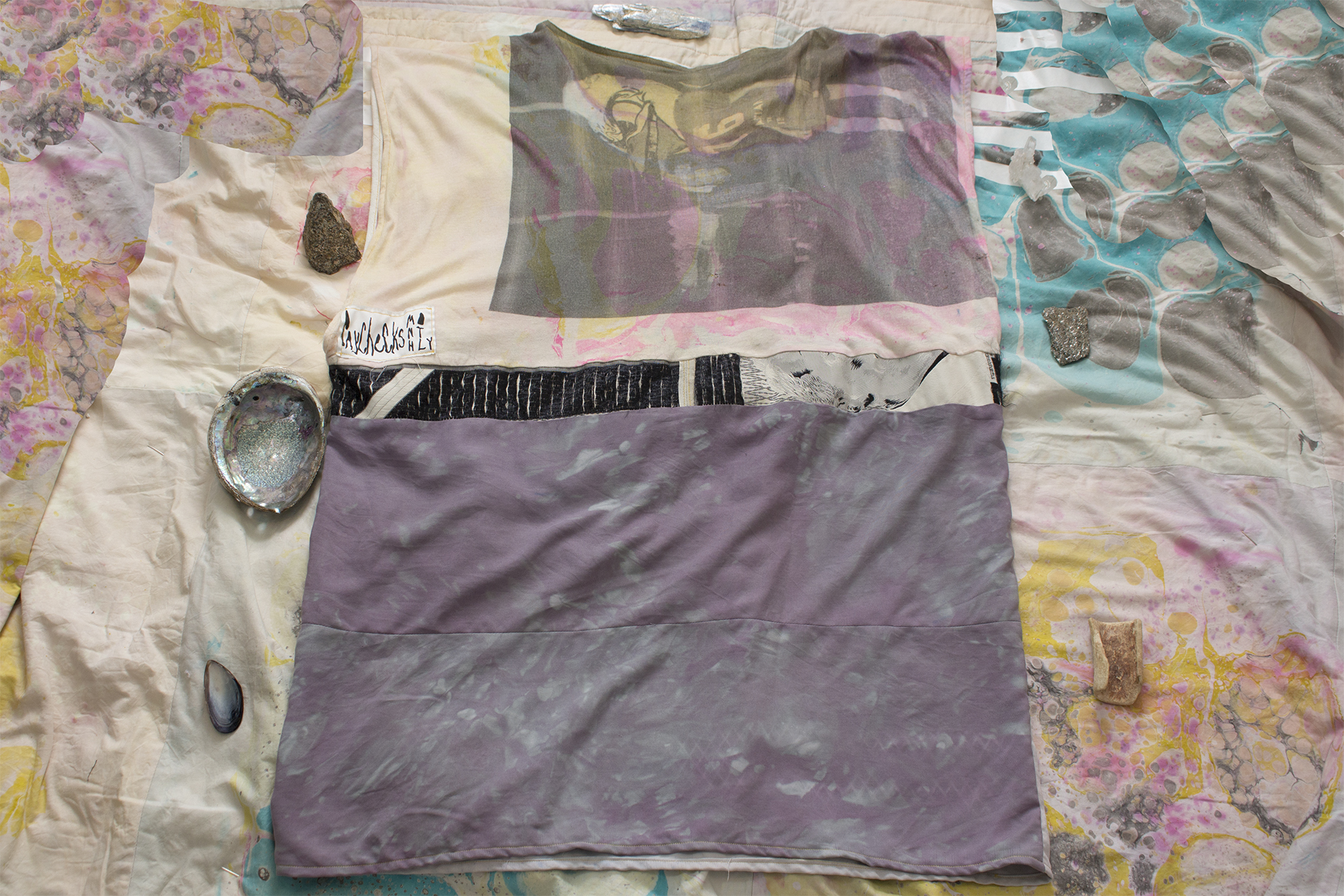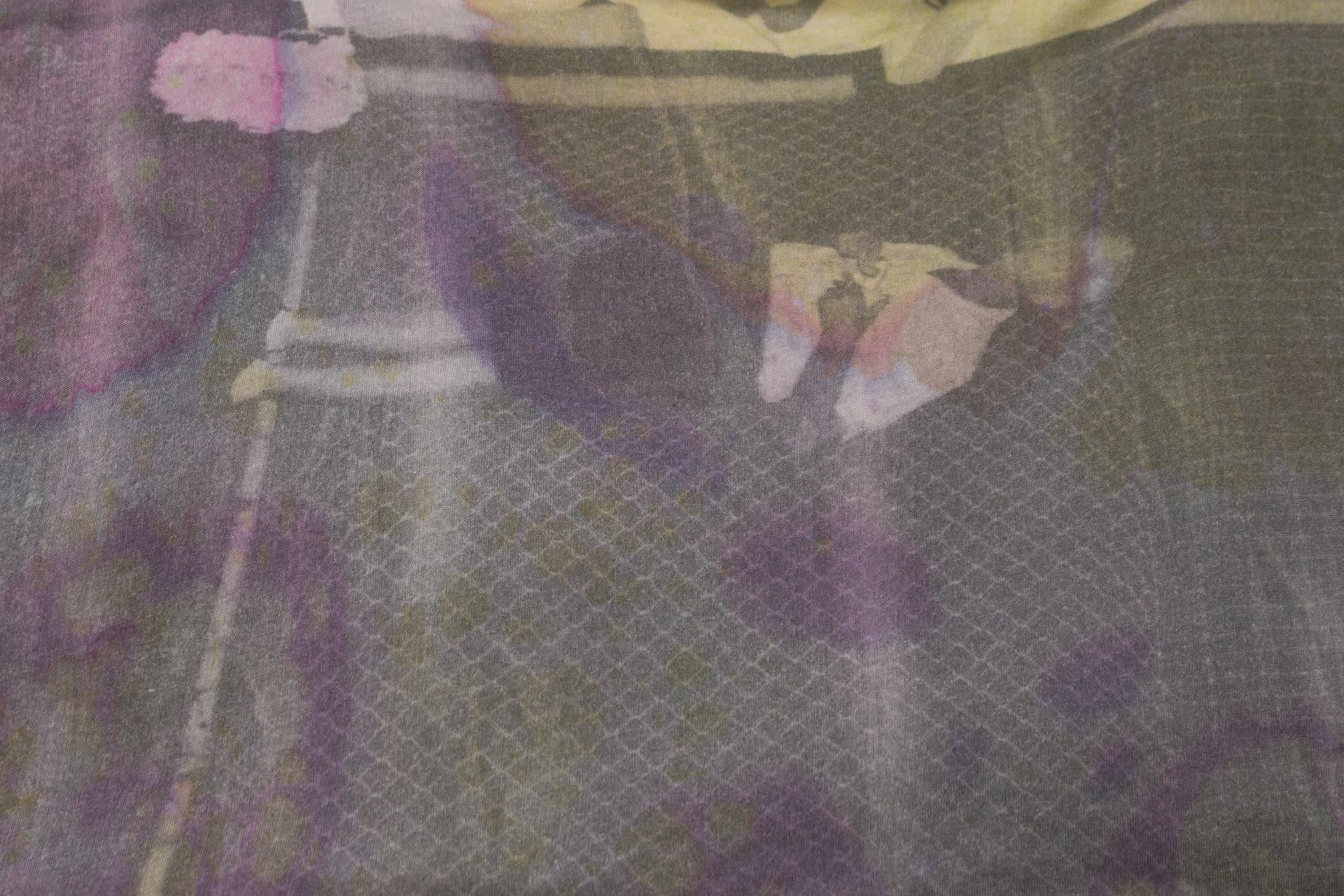 Miami Ulcer:
Oversized bag dress for disappearing and cutting timelines.

Material:
Silk, FDR embroidery, and Dolphins jersey print from existing stash. Dyed and marbled with chemical dyes.

Measurements:
pit to pit: 25, sleeve width: 15, length: 36 in

Price:
sliding scale --> low $80, high $100

WORKS CITED:
David Wojnarowicz, Miami zombie, 3D glasses, sediment layers, mascot sweat



SKINNED KNEE:
an asymetrical urge to reclaim pony symbolism.

Material:
Dumpster dive treasure (vintage) denim, bleach, procion dyes.

WORKS CITED:
western exploitation, incongruity, cowgirls, Dolly Parton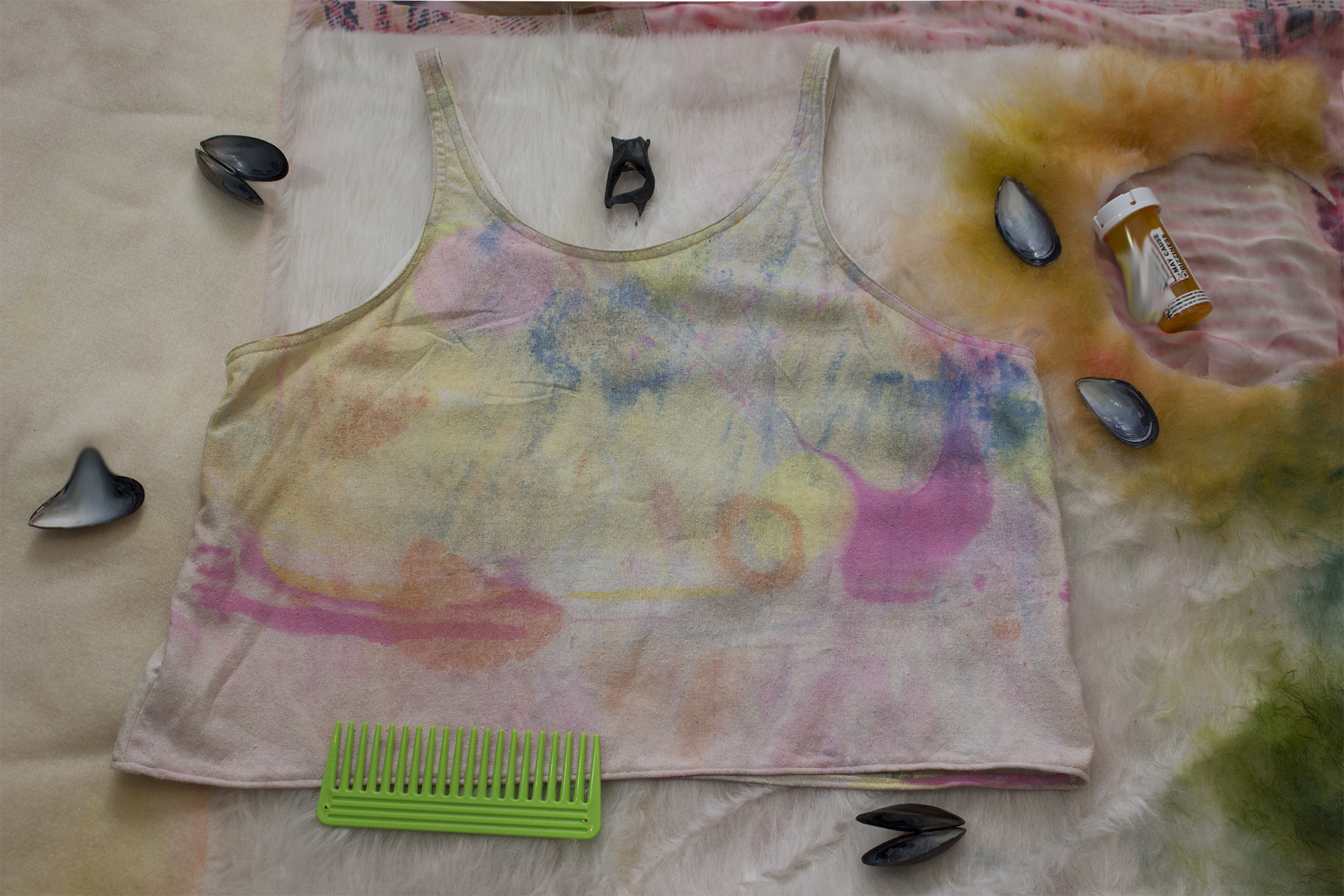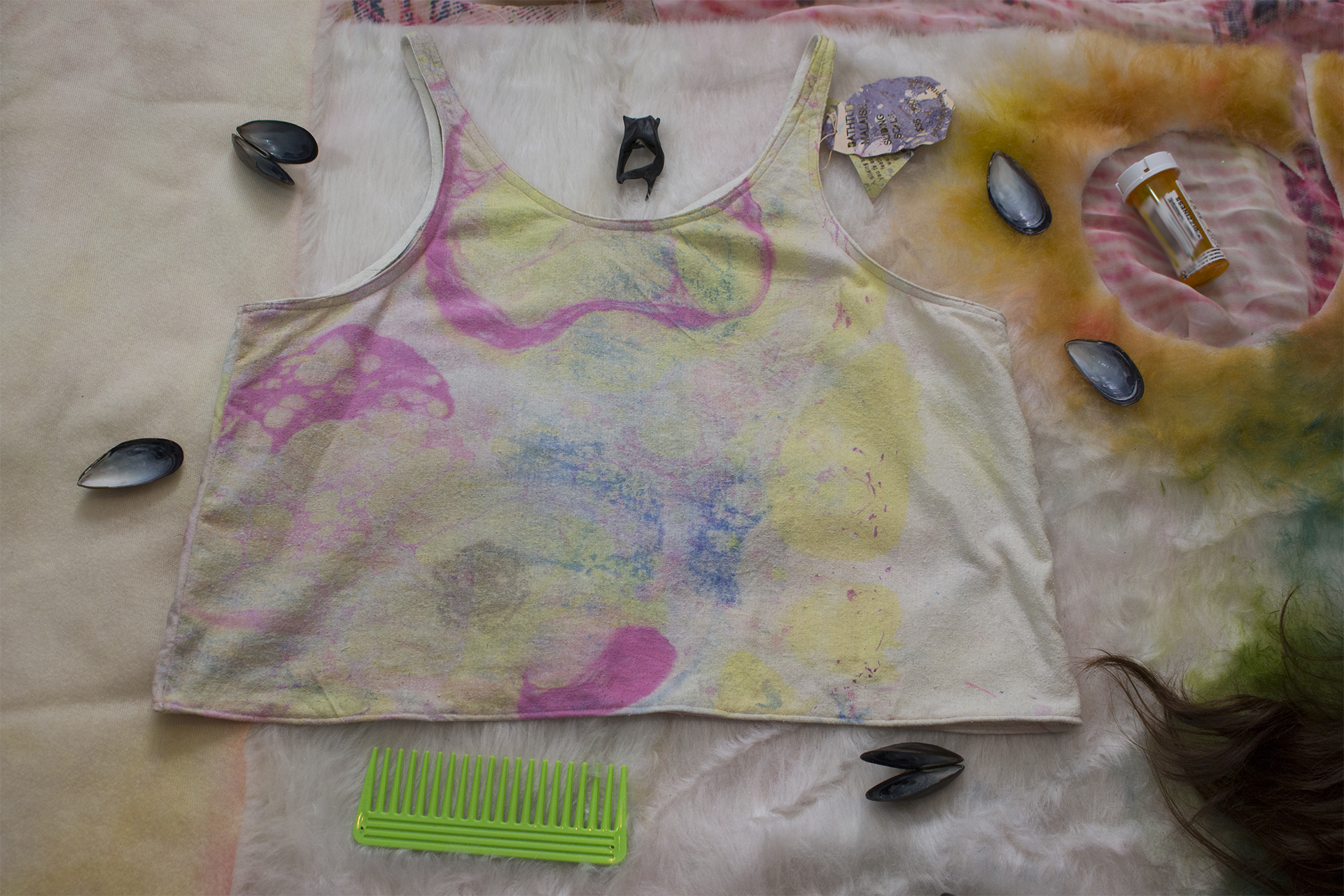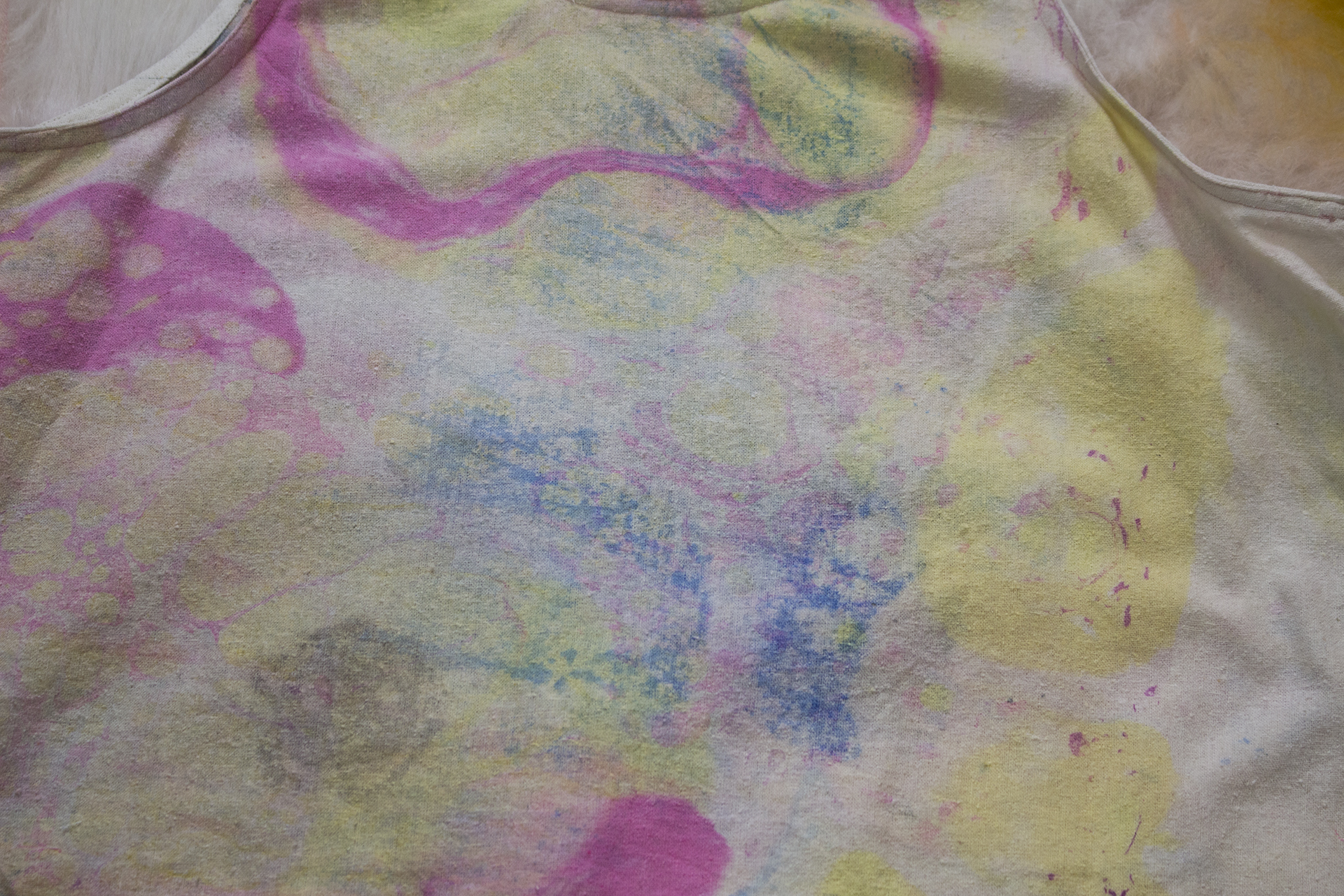 BATHTUB MALAISE:
loose and fluid for desert tantrums and sand burials.

Material:
Raw Silk from Dharma Trading Co. Marbled with acid dyes.

Measurements:
pit to pit: 20, length: 20 in

Price:
sliding scale --> low $35, high $50

WORKS CITED:
acid reflux, dry heat, oil spills, poison ivy, steamy baths



DAY OLD BREAD II: sold
Wide crop top with imagined mold hook-ups.

Material:
Cotton from own stash. Dyed with natural dyes and bleach drippings.

Measurements:
wingspan: 32, sleeve width: 9, length: 16 in

Price:
sliding scale --> low $40, high $65

WORKS CITED:
old and humid bread, prolapse, Gees Bend



DAY OLD BREAD I: sold
Wide crop top with imagined mold hook-ups.
Material:
Cotton from Dharma Trading Co. Dyed and Marbled with chemical dyes and bleach drippings.

Measurements:
wingspan: 29, sleeve width: 8.5, length: 17 in

Price:
sliding scale --> low $40, high $65

WORKS CITED:
old and humid bread, easter bloat, the suburban creek, scrunchies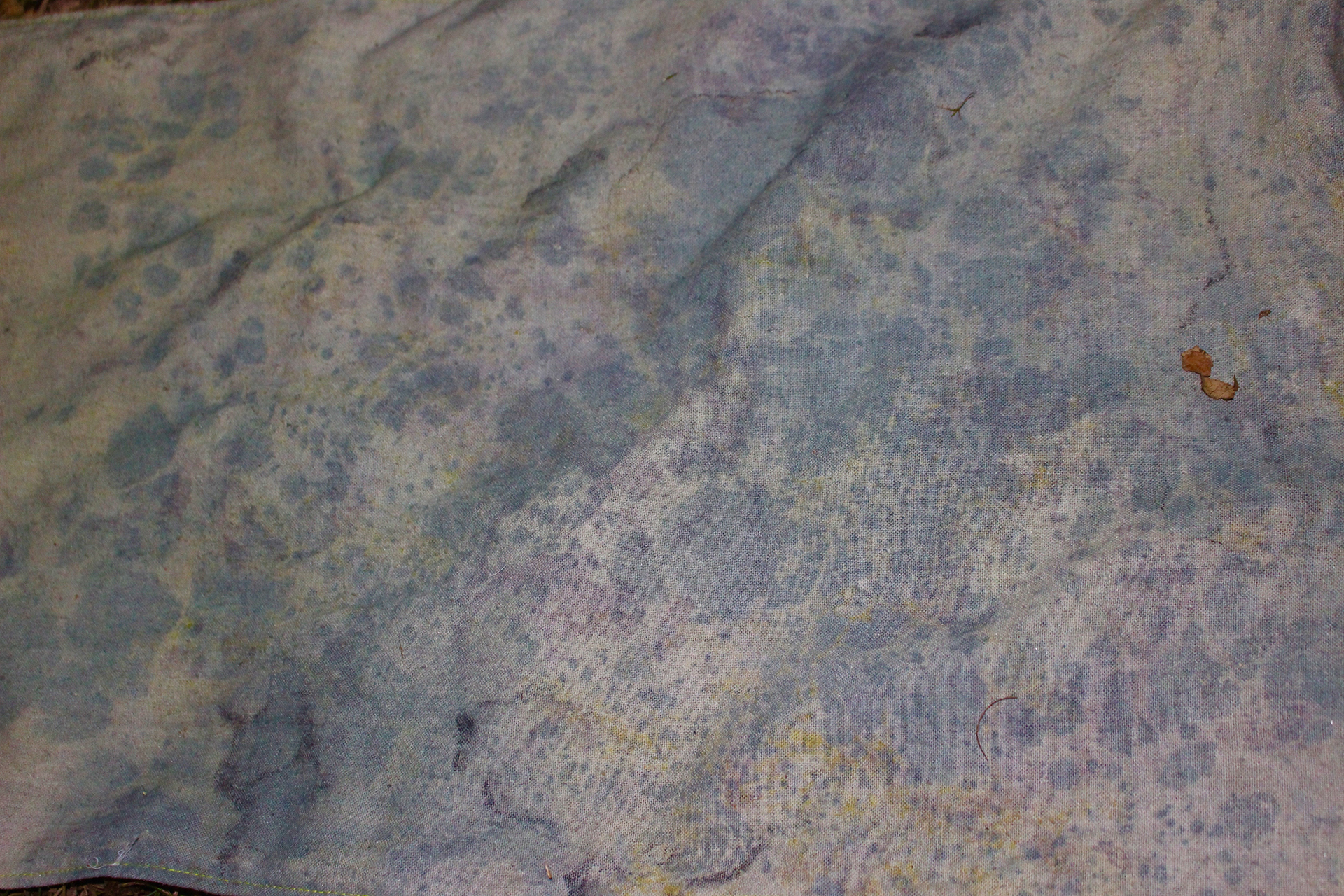 MOLD WRAPS: sold
Soft-coded scarves dyed to mimic bacterial growth. Cover-up to dismantle.
(in order of appearance - amoeba, wind in the womb, the sekeness of wymmen)

Material:
Raw silk from Dharma Trading Co. Marbled with chemical dyes and some inkjet prints.

Measurements:
width --> 12in , length --> 60in

Price:
sliding scale low: $35, high $50

WORKS CITED
Sloane Manuscript 249